Hello Fiber Arts Friday Fans.
I'm on a fiber whorl wind lately!
I dyed up some more roving braids this week.  They are posted in our Etsy Shop.
I've also been washing up all of the fleeces that I've recently sheared.  There's washed prime, 2nds and 3rds all in our Etsy Shop at great prices.   All of it has been skirted, sorted, washed and the colored fiber has been conditioned.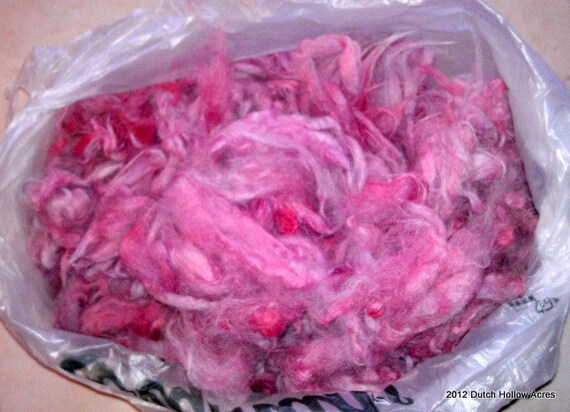 I've also been spinning!  This is what I've been calling my alpaca curly yarn.  100% from one of our girls spun around a 100% alpaca thread.  Pretty nifty eh?  4 skeins are already spoken for I have enough to spin up 2 more skeins if anyone else is intersted.
I also spun up this lovely skein of sheatland plied with alpaca thread
Last fiber goody I've been working on is my KAL La La Shawl.  Gosh I hate knitting but the shawl is coming along nicely and at least I get to play with the pretty purple yarn I couldn't help but buy last week.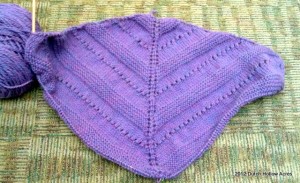 Speaking of hating knitting.  Seven Spirits Farm has been spinning up one of my alpaca fleeces for me (she's better than I am) and I have plans to knit a vest out of it.  Doesn't this yarn look scrumptious?
Last chance to enter! 
2 winners will be picked on Monday for a skein of Lollypop Yarn
All you have to do is LIKE our FB Page!  CLICK HERE!